Hosted by the Women's Ministry
Save the date for our Women's Christmas Dinner on Saturday, December 4th at 4:30pm. Tickets will go on sale in November, but we need table hostesses (about 25) to sign up now to provide a festive centerpiece and place settings for 7. We also need MEN (25-30) to volunteer to serve dinner, help in the kitchen or help with set up and clean up. Please let us know you'd like to help by signing up today!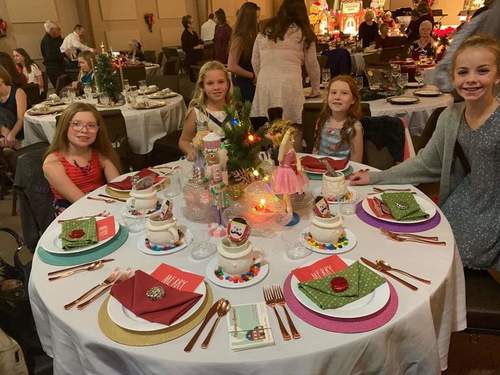 If you're a woman who enjoys decorating, table settings, & setting the mood for an event than this is the opportunity is for you! We are looking for table hosts who will bring their decorations, center piece, and table settings for 7 people. Click the link below to be one of our hostesses!
This is one of our favorite events of the year and it presents a great time to serve and spoil our ladies. We are needing male volunteers to help serve food, bus tables, refill drinks and help clean up. By serving you not only bless your women BUT you get to enjoy the evening as well! Sign up below.